EAP | Call for application
Published:
Friday, October 14, 2022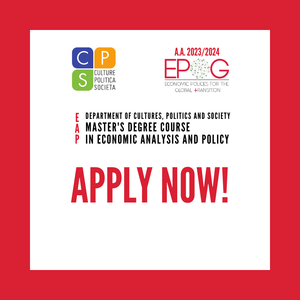 Economic POlicies for the Global transition (EPOG+EAP) is an Erasmus Mundus Joint Master Degree in economics, supported by the European Union.
It offers a world-class integrated Master's program on the (digital, socioeconomic, ecological) transition processes with a pluralist approach and interdisciplinary perspectives.
Path 1: Knowledge Innovation and Digital Transition Policies, more focused on innovation and digital transformation in more advanced countries.
Path 2: Innovation and Development, interested in understanding the dynamics of innovation and globalization in developing countries.
Application deadline: January 30, 2023 at 13:00 (Paris time).